skʷúkʷəltxʷ (teach in school)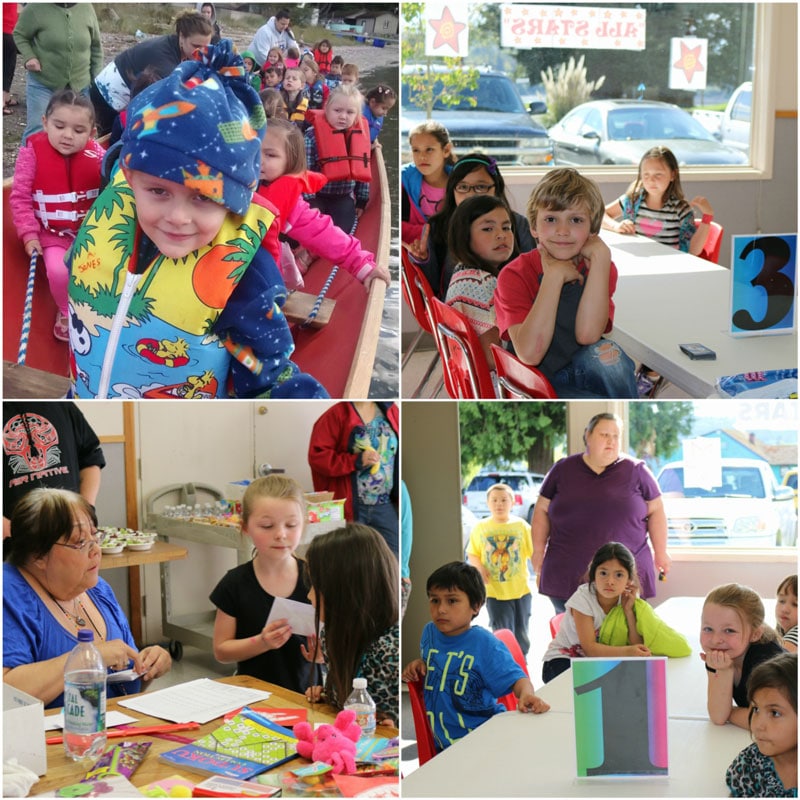 School Enrichment Programming
The Tribe's Career & Education Department takes an active role with K-12 students, providing comprehensive academic supports inside and outside of the classroom, with an approach strongly rooted in cultural traditions, connecting academics to tribal values and practices. Over the past fourteen years we have seen dramatic progress through our unique summer enrichment programming and wrap-around educational support for our children; reducing high school dropout rates from 25% in 2003 to less than 1% today.
The Tribe's Middle School Summer Environmental Enrichment program addresses the unique cultural and academic needs of students in 6th, 7th, and 8th grade within the context of STEM curricula.
The enrichment programming uses academic coaches to work closely with students to enhance math and science curricula within the cultural context of the Tribe's history and tradition, while at the same time supporting the principles of environmental stewardship and conservation. The program presents STEM education through the combination of tribal elder's knowledge and modern environmental science. Experiential learning activities cover environmental stewardship, renewable resources, the environment of Port Gamble Bay, beaches, creeks, forests and archaeological sites. Skills learned include teamwork, species identification, diversity of environment, technology, numeracy skills, S'Klallam language literacy, critical critiquing, comparing and contrasting, steam seining, scientific method, surveying, anthropological skills and field notes. In addition to experiencing the tools and techniques used in scientific disciplines today, Tribal elders use this opportunity to share stories of the ways ancestors used and cared for natural resources and why these resources need to be protected today.
In 2018, the addition of winter and spring sessions to the established summer curriculum, will offer new and different habitats, ecosystems, life cycles, and climates for a much wider range of environmental study. Each of the two new sessions will focus on a different aspect of sustainability, with an emphasis on individualized and hands-on community projects, including: rain catch barrels and green building methods.
We thank: The Russell Family Foundation and Discuren Charitable Foundation.