x̣čna̕w̕txʷ (House of Knowledge)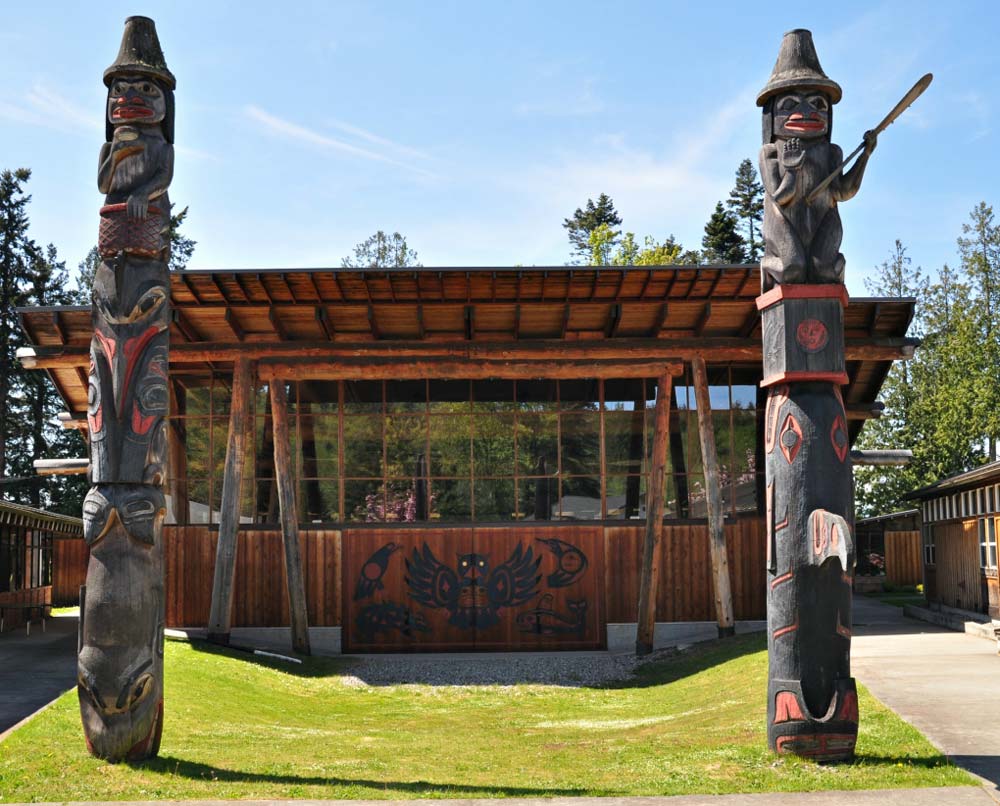 Constructed between the years 2004 and 2009, The House of Knowledge, gifted the S'Klallam name x̣čna̕w̕txʷ by the Jamestown tribe, received the "Excellence in Construction" award in 2010. Designed by Johnston Architects of Seattle and Cutler/Anderson of Bainbridge Island, the modern take on the traditional longhouse is a complex of four buildings.
The Education Center, Elder's Center, the Kitsap Regional Library (KRL) and the beautiful longhouse are decorated with elegant formline designs on the exterior and interior of the building. Duane Pasco, artist and friend to the S'Klallam people, led a group of S'Klallam artists in designing the exterior and interior panels of the longhouse.
The Port Gamble S'Klallam people now have a beautiful ceremonial house and accompanying educational complex in which to expand their work towards fostering cultural traditions and emphasizing educational success for their tribal members.
x̣čŋənáw̕txʷ (Little Boston Branch of the KRL Library)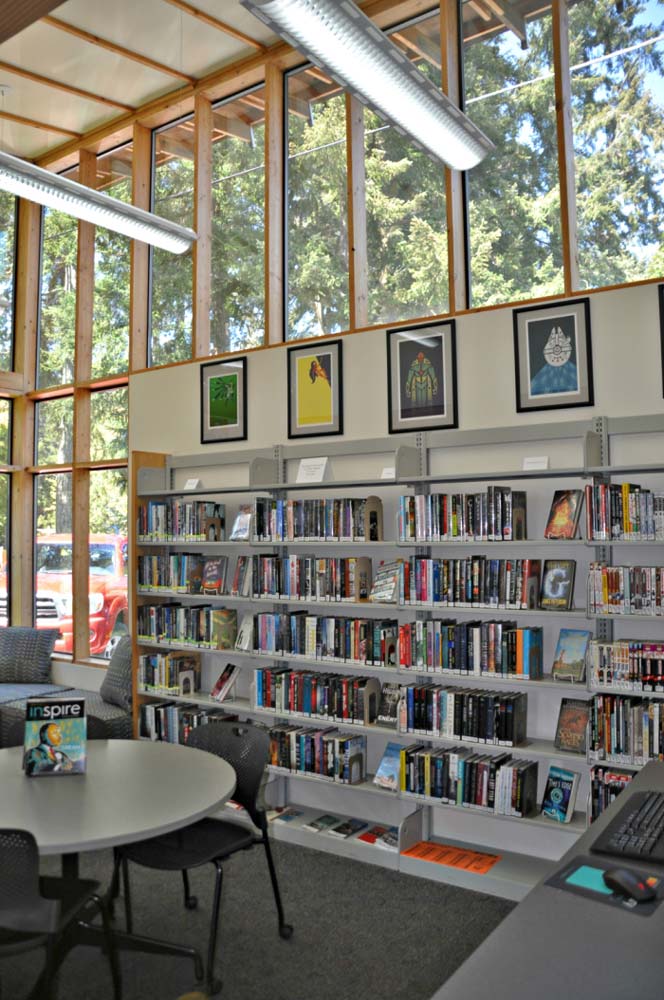 The Little Boston Library was one of the four buildings constructed as part of the House of Knowledge complex, a capital campaign coordinated by the Port Gamble S'Klallam Foundation. The new Library, housed on the Port Gamble S'Klallam Reservation, was dedicated on October 2, 2007.
Before the new facility opened, in 1998 the Little Boston Library received a Service Award for Excellence from the National Public Library Association. The staff are always friendly and helpful. Amenities include several computers and a meeting room, and choice pieces of S'Klallam and other Native American art. The Little Boston Library is noted for having the largest selection of Native American books of all KRL library branches.
The House of Knowledge complex, including the Little Boston Library, would not have been built if it had not been for many, many volunteers and donors. Friends from Hansville and the communities that surround the reservation have been supportive of the library through volunteering and donations for many years now. They continue to support the library funds through the Greater Hansville Community Center and as individual donors.
Visit us here or online: Little Boston Library, KRL.
We Thank: Brown & Brown Insurance, Ferrell Gas, Greater Hansville Community Center, Suquamish Indian Tribe, TriFam Foundation, and many individual donors.