čča̕təŋ (create)
Traditionally, many S'Klallam people were weavers, carvers, and creators. Art forms were apprenticed and shared with select, talented individuals. For decades, tribal art was suppressed by outside forces. However, a resurgence of practicing artists has been long-forming in this community. Some artists follow traditional methods of weaving cedar or wool, carving canoes, rattles and paddles. Other S'Klallam artists express themselves in modern mediums. We are proud of the quality of S'Klallam art and are always looking for ways to promote the local talent of the S'Klallam people. A rotating group of artists showcase their work at many of the Plant Sale & Garden Open events. The Foundation is always loking to promote local artists and accepts donations for this endeavor.
Totem Pole Projects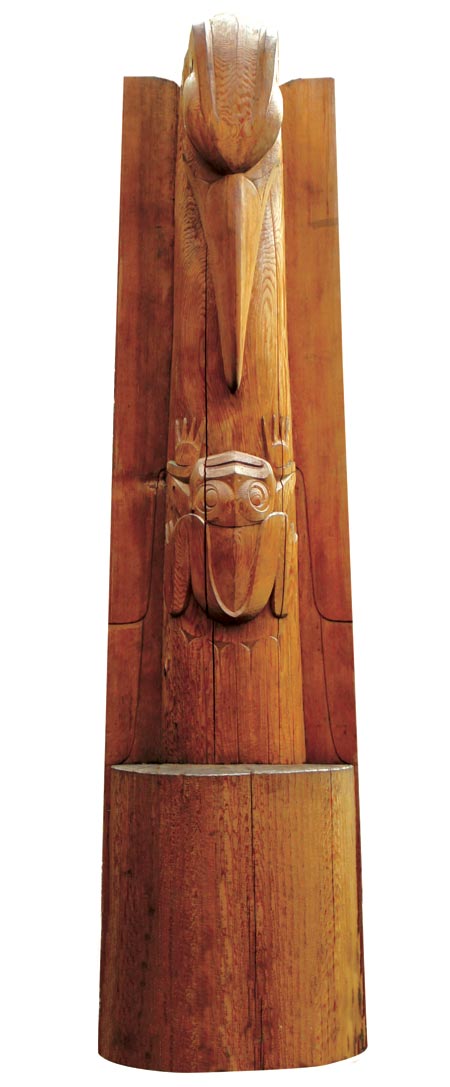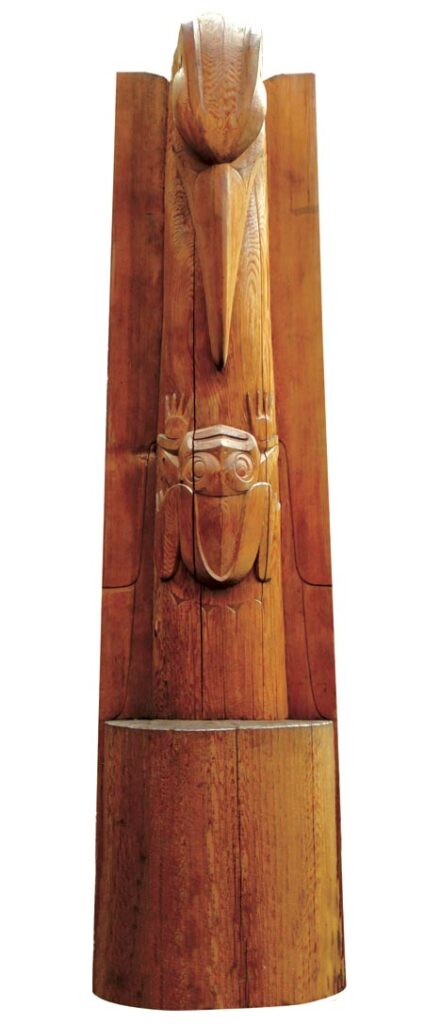 The totem pole projects are just one of the ways in which tribal artists have been supported in their cultural arts heritage. We thank the following funders: Port Gamble S'Klallam Charitable Fund, The Hugh & Jane Ferguson Foundation, The Norcliffe Foundation, Potlach Fund Native Arts, TRIFAM Foundation, John A. Wott, PhD, Sue Hanna, and Steph Carpenter.
Heronswood Totem Pole (2016)-Hopi-Cheelth Brian Perry, PG S'Klallam
Visitors to Heronswood Garden are greeted by the Coast Salish "Heron & Frog" totem pole as soon as they enter the property. This impressive two-sided carving was the first totem pole S'Klallam artist Brian Perry (Hopi-Cheelth) carved. It is one of two poles commissioned by the Foundation as a public art initiative. Perry's pole reflects the iconic heron and frog motif that has been symbollic of Heronswood since its inception three decades ago, when it was founded by Dan Hinkley and Robert Jones. (see more)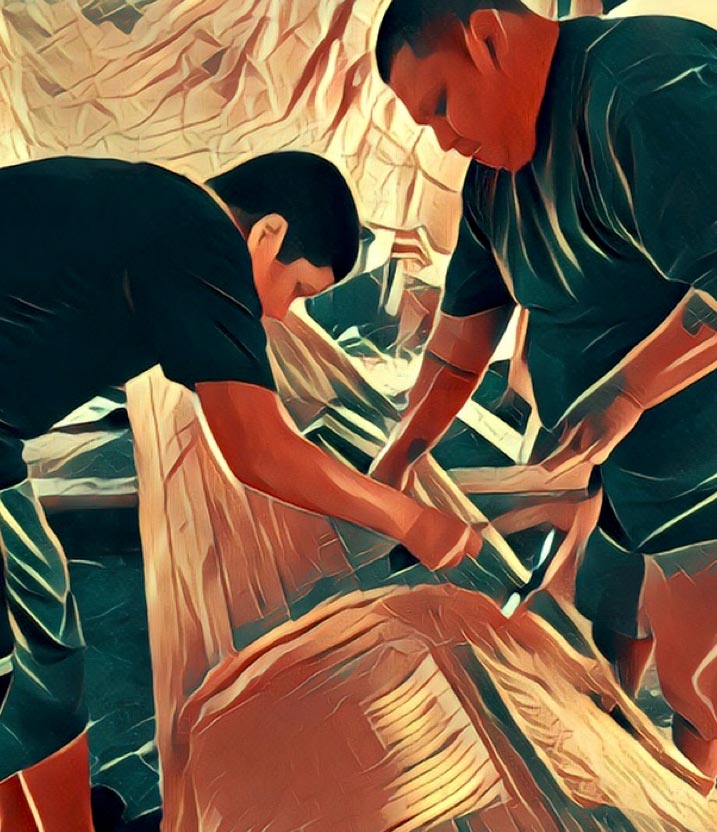 "Generations" Pole (2017)-James "Jimmy" Price, PG S'KlallamGenerationsTotemPole 3
The second pole titled "Generations" stands on the bluff above Point Julia landing and Port Gamble Bay, within Jake Jones Park on the reservation. The pole serves as a sign of protection and welcome to fishers and seafood harvesters as they come and go off the water, as well as a strong cultural beacon to tribal canoes, boaters on the Bay, and for those walking along the shore. This is S'Klallam artist and carver James Price's first pole as well. He dedicated it to generations past, present and future who influence his life and work.